Reading Time:
3
minutes
By Dhriti Gupta
A first-year Ryerson student is using "craftivism" to provide relief for animals affected by the wildfires in Australia—by making pouches for joeys and wallabies.

Leo Olkhovikov, a politics and governance student, has been making the pouches for orphaned baby kangaroos with his mom since Jan. 10.

"At first I was like, it's Australia, that kind of stuff happens, especially during this time of the year because it's summer," he said. "But when I realized how severe [the fires] are and how record breaking it all is, I felt shocked that not a lot is being done by the government."

Since December 2019 when they started, the wildfires have burned 104,000 square kilometers of bushland, rainforests, and national parks.

While recent rainstorms have begun to douse some of these fires, it's estimated that over one billion animals have been killed in the damage. Many animals who haven't died in the fires have been displaced from their habitats, requiring food and treatment.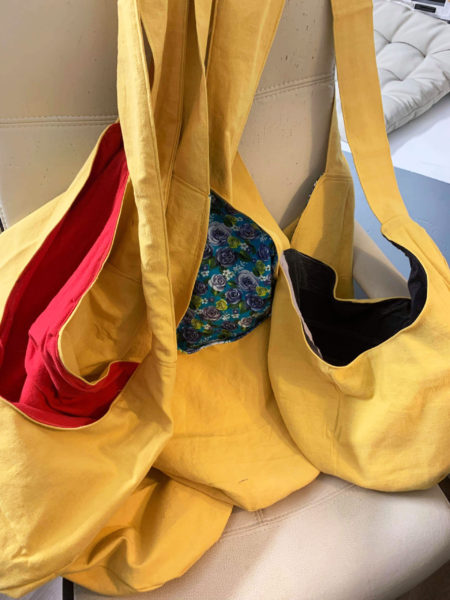 The pouches don't cost Olkhovikov and his mom any money because they have been sourcing materials from old T-shirts, blankets, curtains, and other household fabrics.

To make the pouches, Olkhovikov uses a paper template to trace an outline of the pouch onto two kinds of materials. The outer layer needs to be rough, rigid and able to hold the weight of the animal, while the inner layer needs to be made of a softer, natural fibre.

From there, his mother sews them together. The process to complete one pouch takes about an hour in total. The pair were able to complete seven pouches before dropping them off to a coordinator based in Richmond Hill who will send them to be used in rescue and recovery efforts of kangaroos and wallabies.

Olkhovikov said he feels like anyone can follow the tutorials online to make pouches and other items to help.

"If you have a sewing machine, you can do this as well," he said. "We just had the time and we decided to use it for a good purpose."

Their efforts are part of a larger movement of almost 233,000 crafters who have joined the Animal Rescue Craft Guild on Facebook.

Started by various animal rescue collectives and groups helping the fire-zones across five Australian states, the Guild coordinates the making and distribution of craft items that can be used by animal rescuers.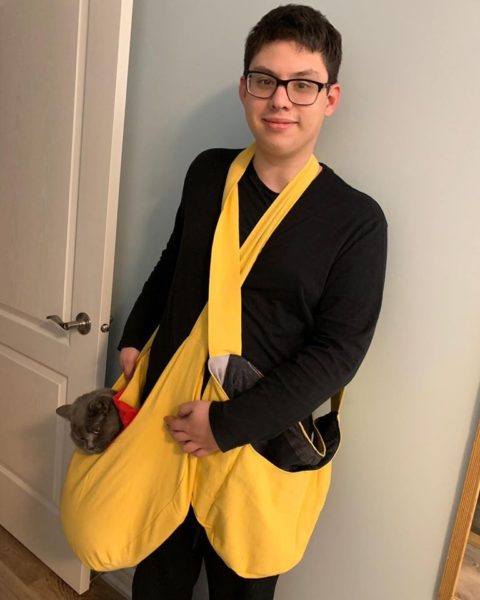 While production has been paused to take stock, shipments of handcrafted goods are being sent out to Australia from Toronto, Ottawa, Montreal, Calgary and Vancouver.

However, wildlife experts have told PBS that it's important for crafters to use appropriate materials and sewing methods so the handmade rescue items are useful. Items like crocheted bird nests or items that don't use natural fabrics can cause entanglement or sanitary issues.

The experts suggest getting in touch with a local wildlife group to ensure the patterns and materials are OK to use.

For Olkhovikov, the most important part of the process is the feeling of making a tangible impact, even if it is a small one.

"When you donate [money], you still don't really know how the money is going to be used," he said. "But when you're actually making physical objects that help, that are not monetary, you feel like you're doing something."