Reading Time:
5
minutes
This athlete was featured in our 2017 Sports Issue. You can find other profiles here.
By Peter Ash
What pushes Jennifer Hawkrigg to the next level? It isn't the fear of failing. It's the sheer joy that comes from competing against the best that gets the snowboarder's blood pumping before each and every race.
According to the 20-year-old business management student, it's just simply who she is.
"I love the speed," Hawkrigg said. "But even on top of that, I've always been a competitive person. I love competing head-to-head against someone through a course; it gives me an adrenaline rush."
Born to a family that grew up on the slopes, Hawkrigg quickly followed suit, putting on her first pair of skis at the age of one.
After witnessing how much her mom and older sisters loved snowboarding, Hawkrigg decided to give the board a shot, making the transition from skis to snowboard at four years old. But it was when she watched a race at her grandparents' home club in Ellicottville, New York that she truly fell in love with the sport.
"I saw that they had a snowboard race team there and I saw older kids racing," Hawkrigg said. "From there, I automatically knew that this is what I wanted to do."
Hawkrigg was raised in Toronto. Her grandparents owned properties near Ellicottville—a popular skiing destination in New York state—so her family constantly visited the area during the winter.
When she was nine, Hawkrigg asked her parents to let her join a race team back home in Toronto. She started to snowboard at a competitive level, racing against some of the best in the world through Junior First Inline Ski and Sport, as well as the United States of America Snowboard and Freeski Association.
But life would start to get difficult for the snowboarder when she took an interest in another major competitive sport—hockey.
"My former interest in hockey came from my dad and my brother," said Hawkrigg. "We were a huge hockey family, so I decided to give it a shot when I was 12 years old."
She ended up playing goalie for the Etobicoke Dolphins AA hockey team for six years. Between her studies, snowboarding and hockey, things started to get tough for Hawkrigg.
"I was juggling school and both competitive sports," she said. "I pretty much had to decide which one I wanted to do."
It took a good amount of soul-searching, but Hawkrigg eventually realized that she belonged on the slopes, rather than the rink.
"Honestly, I just knew," she said. "It was difficult, but there wasn't too much of a barrier. I love snowboarding, I love travelling, and I love competing."
It looks like she made the right decision.
Since 2015, Hawkrigg has been atop multiple North American Cup and International Ski Federation podiums, and placed third in the national junior championships in 2014.
Her performance has also landed her a spot with the Canadian alpine development team, a group of young snowboarders who are considered to be future competitors for the national team. Canada Snowboard—the sport's national governing body—implements a rigorous training and race schedule to help them prepare for competitions.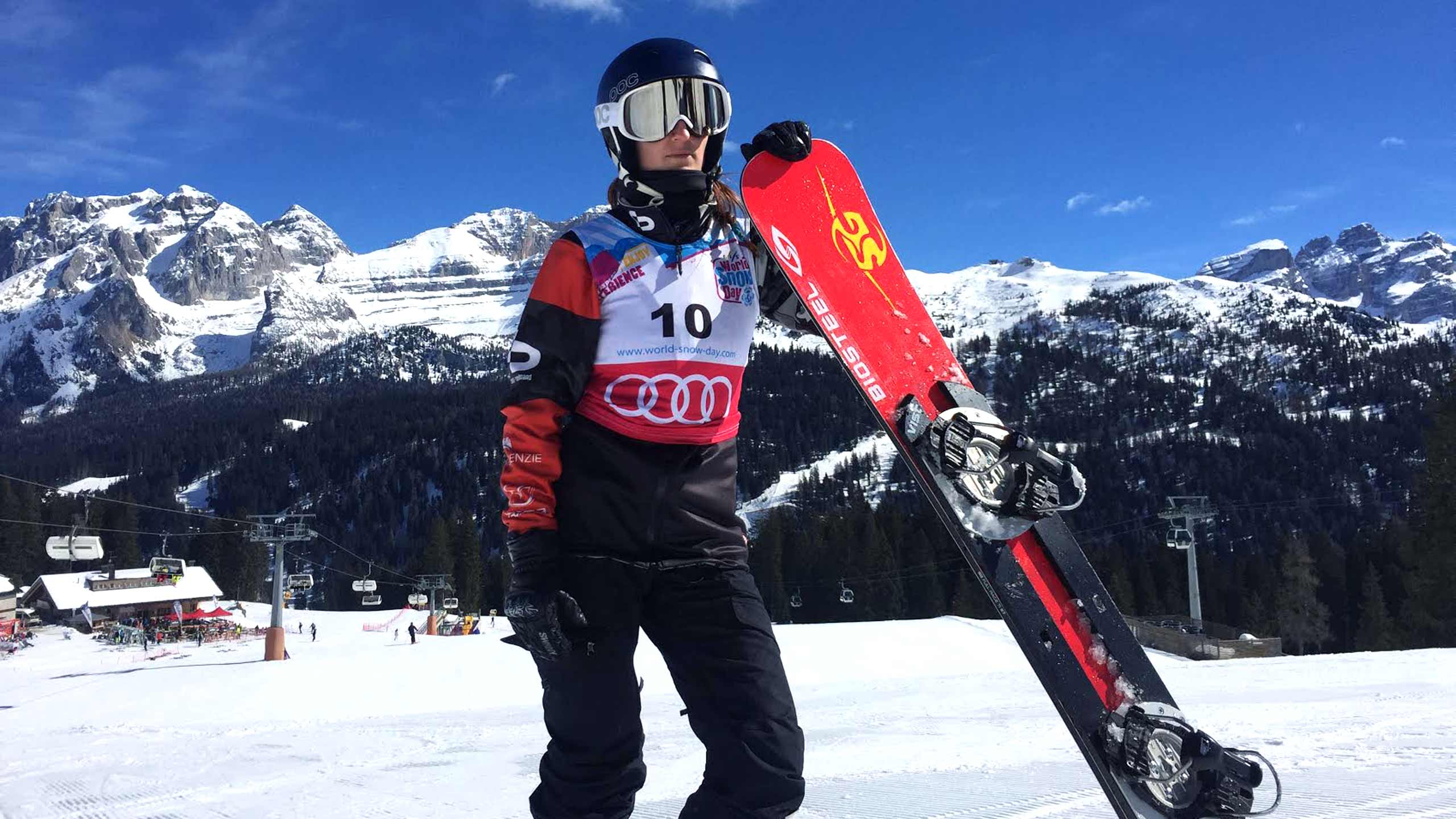 "When I win a race, it makes me want to continue to improve," she said. "In our sport, you can always get faster. The best in the world are still fighting to get faster and faster … so I compete and [test] myself to get faster as well every single day."
Despite her success, a familiar issue would re-appear. Last year, Hawkrigg nearly pulled the plug on her snowboarding career as her schoolwork started to pile up.
"I had to leave training sessions early in order to get an assignment in," she said. "I'd have to miss races because I couldn't change midterms. In December, I couldn't go to the World Cup due to having final exams."
But a confident and honest support team gave her the push that she needed, persuading her to put school aside for a year and focus on snowboarding as a full-time activity.
"I'd have to miss races because I couldn't change midterms. In December, I couldn't go to the World Cup due to having final exams."
"My friends and family told me to try and pursue my passion and try to reach the goal of the [2018] Olympics," she said. "They're my backbone."
Since then, Hawkrigg has changed her schedule, attending school during the summer and fall and taking the winter off in order to train and compete. It's paid off, with seven top-five finishes in Hawkrigg's last 17 races.
There isn't a snowboarding team at Ryerson, but Hawkrigg was selected by Canada Snowboard to represent the university at the Universiade (FISU) winter games in Kazakhstan this past February.
Over 2,000 competitors from schools in 57 nations participated at the games. Hawkrigg placed fourth in the parallel slalom event.
Abby Van Groningen, a teammate and close friend of Hawkrigg, didn't mince words when describing the talent and drive of her fellow slope-shredder.
"[She's] tenacious," Van Groningen said. "She's indomitable [when it comes to] her goals and will do anything to reach them. She has relentless focus, and is persistent no mdatter what challenge she faces."
Despite her success and her passion for her sport, Hawkrigg knows the infrastructure for snowboarding isn't the greatest in Canada.
"It's a very big struggle for snowboard racers, because we basically have no funding," Hawkrigg said. "It used to be very popular in [North America]; the Canadians used to have the best team in the world. We [dominated] and won a lot of cups before 2010."
From 2010 to 2014, snowboarding received $8.6 million from Own the Podium (OTP), a funding initiative sponsored in part by the Canadian government and the Canadian Olympic Committee to help the country win more Olympic medals. Between that money and the more than $2.5 million in core funding that Sport Canada gave them, the sport looked to be in good hands.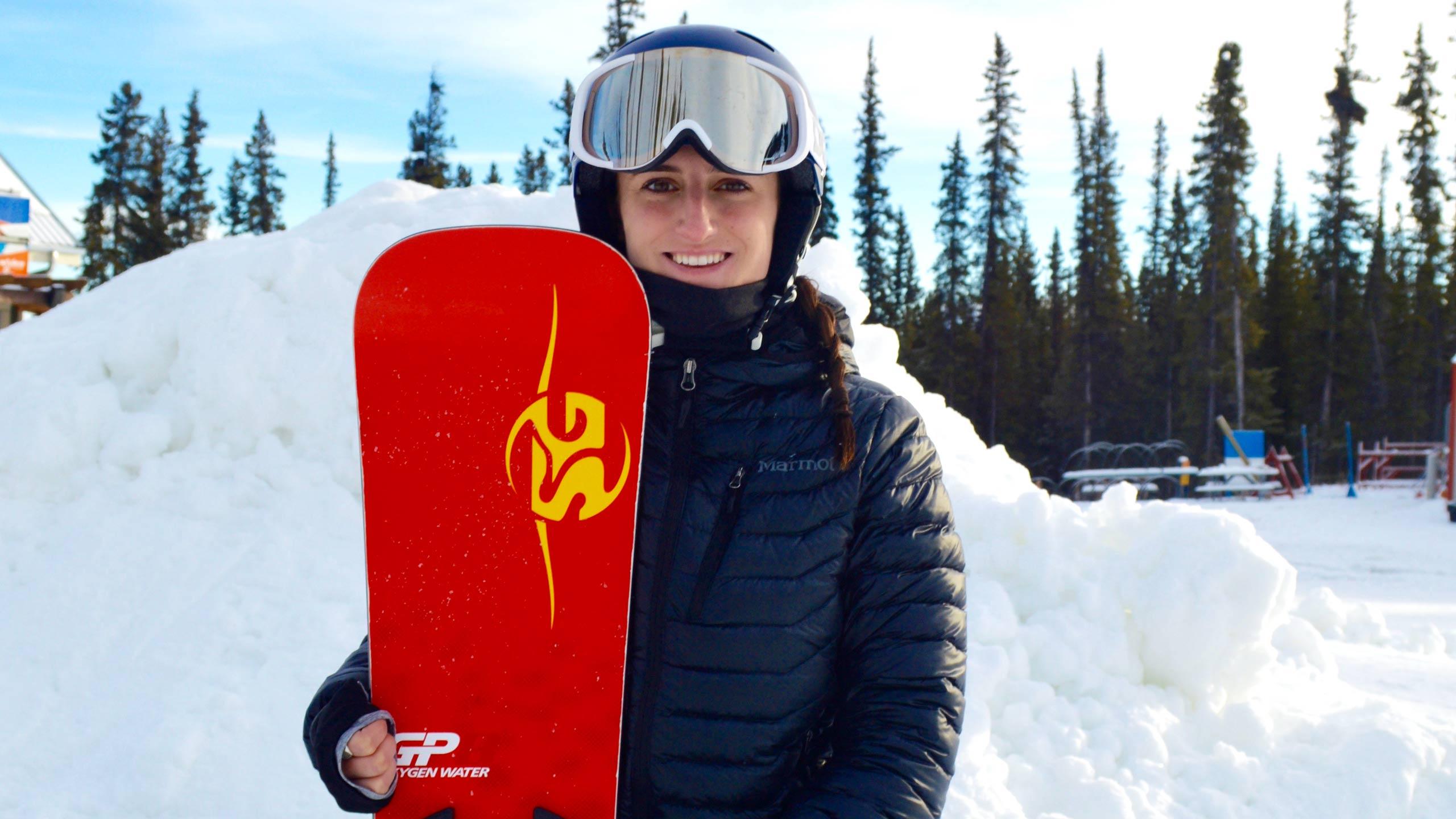 But since the 24-member team won just two medals at the Sochi Olympic Games in 2014—one fewer than they took in Vancouver in 2010—there has been a decline in funding.
OTP allocates funds on a tiered basis, investing in sports that have the best chance to win Olympic medals based on their national teams' past performances and future prospects.
Since the Sochi games, OTP has allocated about $5 million to the Canadian Snowboard organization. Freestyle skiing currently gets the most funding, receiving $11.4 million since Sochi—an increase from the $10.3 million they received between 2010 and 2014. Stats from Sport Canada don't go past 2015.
"We only have one coach, we don't have physiotherapists," she said." "It puts more of a burden on us to be the best, whereas in Europe, our sport is huge."
"It's just really hard being a Canadian snowboard racer, because no one really cares about our sport unless you know someone who takes part in it."
Hawkrigg has picked up sponsorships from Canadian companies BioSteel Sports Nutrition and Wake-Ups caffeine tablets as she continues her quest to the 2018 Olympic Games in South Korea.
In late March, that quest continued at the World Cup qualifiers in Winterberg, Germany. Despite missing a second run by one spot, Hawkrigg was still ecstatic about her effort.
"Missed it by one spot, but it [was] only my second World Cup ever so I was happy."
With her qualification for the Olympics resting on her World Cup performances, she'll have to do fairly well at the next World Cup this December to make her case for Korea. But Hawkrigg doesn't seem to feel the pressure. Instead, as always, she's looking for the next best challenge.
"I think it's just the pure passion that [does it] for me," she said. "It's just an amazing feeling, being able to go as fast as you can through the snow, and the conditions are honestly the best feeling that I could possibly describe."