Reading Time:
4
minutes
By Tom McCabe
On the basketball court, Ryerson Rams women's basketball guard Leyki Sorra is known as a sharpshooter.

As a rookie, she led the Rams in three pointers made and remains one of the team's best threats from beyond the arc.

However, the sharpshooter label is now gaining traction beyond basketball as she continues to peel back the layers of a new passion—photography.

"I've always loved and had an interest in photography," says the second-year Rams guard, "I'm not very artistic. I can't draw or anything like that so [photography] has always been a way to still be creative."

Growing up, Sorra spent more time behind the three-point line than the camera lens, effectively sidelining any photography pursuits.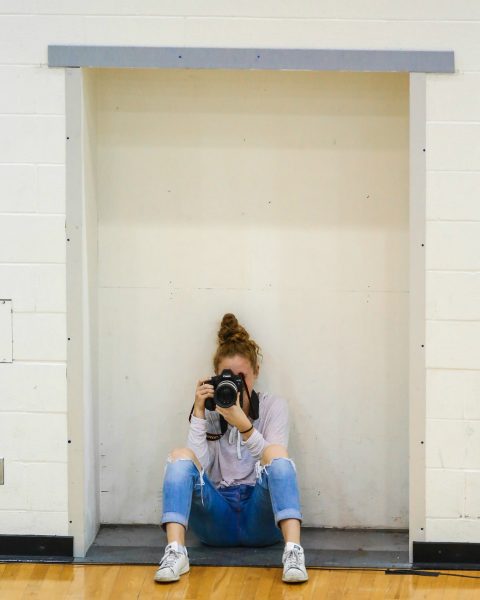 Although she now juggles both basketball and photography, Sorra knew that there were going to be some barriers along the way; the biggest being her gender.
"Because this is a primarily male dominated field, lots of people have said that they admire what I'm doing and think it would be great to have more female photographers like myself in al the action."

But even though she recognizes that being a woman can hinder her, she still keeps an open mind.

"There's obviously going to be barriers along the lines of who's better, who knows more, etc. But being a female and an athlete, I think it gives me a big ground because I do know sports and important moments to capture."

Sorra has also had the benefit of having a welcoming and strong environment.

After coming to Ryerson as an early childhood studies major, she met Alex D'Addese who can almost always be found crouched along the sidelines at Rams games snapping pictures.

The Rams photographer says that Sorra always seemed curious about the craft, asking him questions and consistently asking to take pictures. After a home game last February, while D'Addese was shooting the men's game, he finally conceded to Sorra, who was lingering in the crowd late in the game.

"He texted me and asked if I wanted to give it a shot," Sorra says. After snapping a few pictures, she was on her way out when D'Addese and fellow photographer Hung Le stopped her and excitedly proclaimed that "she was actually good."
While D'Addese knew Sorra had an eye for photography, there still was a bit of a shock when her shots turned out as well as they did. Sorra and D'Addese both feel that being an athlete is an advantage when it comes to shooting sports.

"I can kind of predict what's going to happen on the basketball court, therefore I can set myself up for a good photo," says Sorra.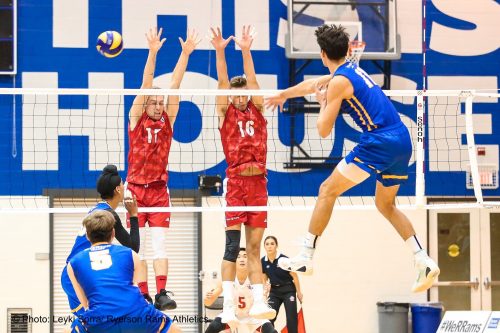 She also tries to think about what kind of photos she'd want for herself, which plays a huge part in her approach.

"There have been some flattering and many not so flattering shots that I've seen of myself," she laughed. "I want to capture the athlete's best moments that they would be proud to show off and hold in a special place for their memories."

Understanding tendencies and game patterns is part of what helped Sorra hit the ground running, as she keeps an eye out for any celebrations, big moments and special plays.

Since then, she has shot a few other Ryerson games under the guidance of both D'Addese and Hung Le, whom she credits for not just giving her the opportunity, but the technical gear and tips that go into creating a quality picture. The two even came together to purchase Sorra a pair of lenses for Christmas this year to aid in her development.

"She definitely has the talent, but needed [the gear] to help her get ahead," D'Addese says.

New gear in hand, Sorra is excited to continue exploring her creativity away from the basketball court. She plans to use the remaining months of the semester to soak up any last tips from D'Addese, who is set to graduate from Ryerson's sport media program this spring.

"Maybe I can step in for Alex once he's gone," she jokes. "I've kinda used this year to pick his brain while I still can."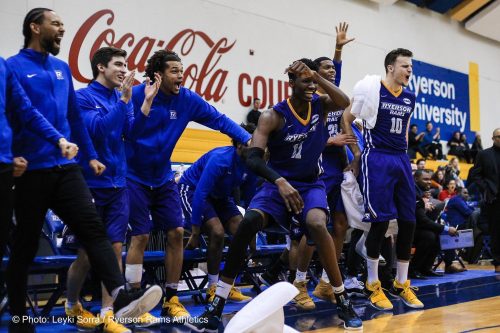 For Sorra, basketball has always been her life. And if it's true that life imitates art (or in this case basketball imitates art), Sorra is starting to feel the same joy with a camera in her hands that she's felt for so long with a rubbery orange ball.

Just as she stepped out of her comfort zone, she hopes other aspiring female photographers do the same as well.

"I would say that the only way to get where you want to go is by doing it. I've been lucky to have great photography influences around me that happen to be male, but I think it's important to do what you love confidently and proudly."