For Ryerson students living outside of Toronto, this semester has been filled with uncertainty and tension
Words by Afua Mfodwo and Abeer Khan
Visuals by Vanessa Kauk
D
uring the frigid January cold, Michelle Leal carried boxes upon boxes up three flights of stairs to her new apartment with the help of her nine family members. Her apartment is conveniently just a five-minute walk from Ryerson's campus. Although she says it was a bit of a workout lugging heavy boxes up her downtown walk-up, it was nice for her to be back and see Toronto after living at home in London, Ont. for the past two years during the pandemic.
Back home, Leal, who is a third-year student at Ryerson and second-year student in the creative industries program, lived with her sister, cousin and parents in an apartment, but yearned to be back in the city. "I felt trapped. I felt like I've outgrown London. I want to go back to Toronto, I want to start my grown-up life. I want to also go back in-person for school," says Leal. But she knew moving to Toronto during the pandemic when classes were online wouldn't be feasible. "I love living in the city. I genuinely love Toronto and I love Ryerson," says Leal. "But it's so hard justifying the amount of money that I'm paying to be inside an apartment my whole day."
When Ryerson announced the university would be planning a "broader" return to campus for the winter 2022 semester in October, Leal and her sister swiftly made plans to move. They called real estate agents and close contacts, looking to find an apartment for the two of them for the semester. One month after they signed the lease, the school announced that everything would be moving back online for at least a month as the Omicron variant swept through the province. "It sucks. I'm conflicted between being very selfish and being like, 'Let's open things up again' and but also, for the greater good, it does make sense to have everything closed," says Leal.
Last week, the school announced that campus would transition to fully in-person learning by the end of February. While Leal says she's elated classes will be back in-person soon, the current hybrid model has left both students and professors unmotivated. "The past two or three semesters that we've been online, I feel like people have been trying to make the best of it," explains Leal. She says people would turn their cameras on, interact with professors and the professors would make classes as interactive as possible.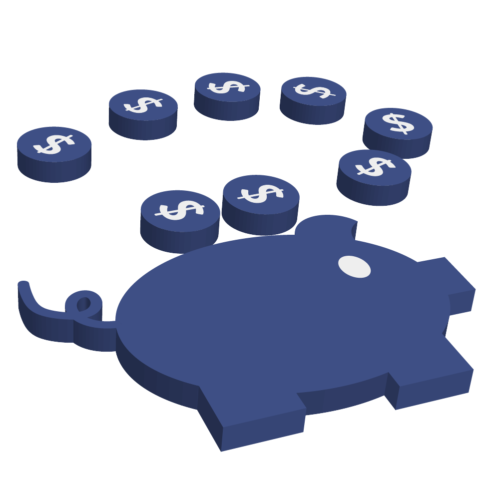 However this semester, she says things are different. "This time around, everyone is just sad and no one has their camera on, no one's responding," says Leal. "It's sad this time around, no one actually wants to interact. No one wants to try to make the best of it."
For Ryerson students living outside of Toronto, the university's decision to delay the return to in-person classes and delays in announcing the date of in-person return has led to increased costs for students, alongside additional stress to their mental wellbeing. This lack of communication from the university coupled with the uncertainty of the Omicron variant means many students who have moved to or are planning to move to Toronto are concerned their relocation may be futile.
Steve Joordens, a psychology professor at the University of Toronto Scarborough, says the anticipation to go back, just for classes to switch to online again can cause feelings of helplessness. This stems from having to wait until COVID-19 leaves—there's nothing anyone can do that will make a difference. "That's not a good feeling to have," says Joordens. He says this is especially difficult for students who are trying to focus on their studies amidst a changing pandemic study and learn. "You need a certain enthusiasm for what you're learning. If you're just feeling tired and exhausted and helpless, it's awfully hard to get into your studies and give them the attention and effort they need for you to do well."
Additionally, students have to worry about the cost of living and housing in an increasingly unaffordable city. According to a 2022 Zumper Canadian rent report, the average cost of a one-bedroom apartment in Toronto is $1,850. "Toronto is an expensive city to live in if you're graduated and have a job, let alone as a student," says Jason Heath, a financial planner and recurring guest on the Toronto Star's Millennial Money podcast. He says the cost of moving out for school has also become increasingly high when factoring in the rising rate of inflation and high tuition, which for international students can be as costly as $38,000 per year.
In addition, students could feel a heightened sense of loneliness as they leave their homes only for in-person classes, to now be stuck doing online classes, according to Joordens. "A lot of these people, although they weren't in these comfortable university settings, they were home. They had a sense of community, they had family," says Joordens. He says students gave up that security and support for a chance to have a normal university experience once they got to Toronto, with more social life and engagement. Instead, they've been met with isolation and a lack of human connection as classes remain online, finding themselves alone.

F
or Kriish Bagga, attending Ryerson online from across the ocean in Dubai means starting his days in the evenings due to the nine-hour time difference. He wakes up at 6 p.m. and has dinner for breakfast. After eating, he heads to his room and sits at his desk with his laptop where he waits for his 9 p.m. class to begin. Behind his desk and chair hangs red and orange curtains that block out the sunlight when he sleeps during the day. Towering over his chair is a cat tower for his white cat Nyla and black, white and ginger cat Clover.
As he gets ready to attend in-person classes this semester, Bagga says he's concerned with how he'll cope without having his mother and cats with him for emotional support. Growing up without a father, Bagga has been with his mom since he was a child, which he says has caused him to experience separation anxiety. His cat Clover sits on his head and comforts him when he senses Bagga is stressed, and last semester, his cat would frequently come to comfort him.
"They have helped me a lot, actually because when I would have these panic attacks in the middle of the night when I would not have anyone to talk to, they would be the ones who would be with me," he says.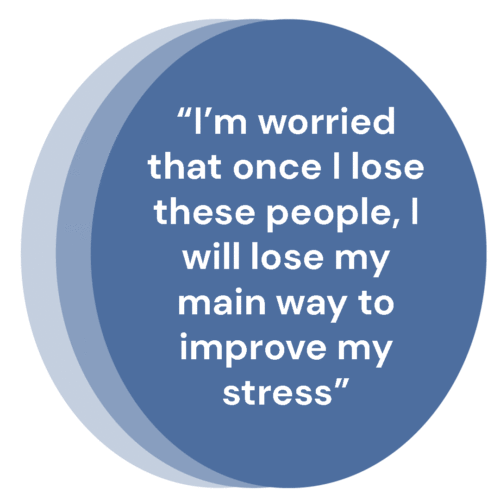 Due to online school and living between two timezones for the past year, the first-year film student doesn't have a big support system outside of his family. He had trouble keeping up with friends in Dubai while working on Toronto time during the school year, and he wasn't able to make many friends in his program due to COVID-19. This, coupled with the stress of moving to another country during the pandemic away from his loved ones, and constantly worrying over if he's missing any documents or procedures to live and study in Canada, has made him scared he'll have a breakdown. This time, he'll be alone to manage it.
"I'm worried that once I lose these people, I will lose my main way to improve my stress, which is just by cuddling with them."
Joordens says being away from family can be isolating since students need human connection and to be surrounded by people they love. "We rely on friends and family, we rely heavily when we're feeling stressed and when we're in any sort of difficult emotional place," he explains. When students are away from their family and households, they are being removed from their place of support, which can be extremely difficult to deal with, adds Joordens.
Joordens says it's crucial students prioritize their social health. During the pandemic when we can't meet people like we normally would, he says we should be scheduling time to reach out to friends and family to chat and connect, even if there is nothing to talk about. "What matters is that you connect, that you feel each other's presence…you talk to each other, and that will make you feel better," he says. For students in isolation, he says these social connections are a cure. "They are the medicine, they are what you need to stop feeling completely alone," he says.
While Bagga moved to Toronto earlier this month, he says the process was extremely stressful, especially since he got sick with COVID-19 days before his initial flight which he had to cancel and reschedule. Given the new variant and delays to classes, Bagga says the university should have provided international students with a heads up to prepare for an unconventional semester. "The university should have considered and maybe informed us a bit earlier…they should have given us an advanced notice so that we are prepared for the worst possible scenario," says Bagga. He also adds that a clear outline could've been provided on the steps the university would take based on the rise or fall of COVID-19 cases.
He also wishes professors would be more accommodating, especially given the struggle it was for him to move. For one of his classes, he asked a professor for a recording of a lecture, which he missed due to pre-travel appointments and planning such as getting a COVID-19 test, which the professor denied. "She told me she cannot do that because of some copyright issue." He says having support like being given access to lectures would make things less stressful for him. "They can be a bit more accommodating."

I
n Brazil, 795 kilometres away from Toronto, Manuella Dennuci has a set routine: she wakes up every morning, goes downstairs to the kitchen for a cup of coffee and retreats back to her room. She then studies until it's time for lunch, then studies again, goes back down for dinner and then returns upstairs. "My whole life has been in my room," she says.
Dennuci, a third-year psychology student, spent the fall 2021 semester in Toronto, having only one class in person. After the semester ended, she flew back to her home country Brazil, to spend time with her family for the holidays. With a flight dated back to Toronto for Dec. 11, Dennuci was ready to come back for the next semester until she heard Ryerson's announcement that classes would be online until Jan. 31. This created uncertainty for her—she doesn't know if she should move back, or stay in Brazil until there's a more concrete answer from the university on if her classes will be in person as campus opens. Even though Dennuci has a sister living near Toronto, she doesn't see the point in coming back if her classes will still be online. "Why would I stay in Toronto to have classes online? You're paying extra money for rent and paying extra money for food there. It's just a lot more that I would have to pay for to be there instead of just staying home," she says.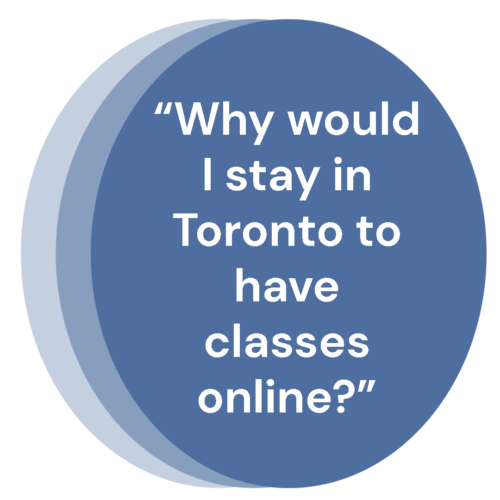 When Dennuci found out about Ryerson's plan for a gradual return, she emailed the Faculty of Arts and the psychology department for more information on whether her classes would be in person. Instead of giving her an answer, they said they didn't have any information and, when they figure it out, they'd let her know.
"I have to figure out if I'm going back. I have to figure out what to do with my stuff if I'm not going back. It's not as simple as in like, one week before the date they tell us: 'Oh, we're coming back.'"
The university says faculties and deans have autonomy as to how and when they bring their faculty, staff, and students back to campus between Jan. 31 and Feb. 28. "Students with questions about their transition back to in-person learning should contact their programs and/or departments directly," the university says, in an emailed statement to The Eyeopener.
Joordens says universities and administrators should do a better job of actively listening to students' needs. He acknowledges that university administrators have been trying their best and "working on the fly" as COVID-19 cases fluctuate and restrictions are imposed. However, he says universities have done a bad job at listening and assessing the impacts of their decisions and being empathetic with students' concerns and questions.
"When the administration of a university just makes decisions that negatively impact you, and if they're not at least actively listening, then you can feel like a victim," says Joordens.
Part of Dennuci's decision to come back also includes factoring in the costs of doing so. Moving here means she would have to pay for multiple COVID-19 PCR tests, pay for a hotel to quarantine, purchase flight tickets that can cost up to $950, as well as purchase winter clothing and pay an exorbitant amount in international tuition fees. Heath says the costs students deal with when studying away from home can add up to $25,000 including tuition, accommodations, and food for domestic students. This price gets even higher for international students who need to account for expenses like flights and COVID-19 PCR tests that Dennuci mentions.
"It's so much more that we have to pay to be there and to study there," she says. Dennuci adds that a later response will have a greater financial impact for her. "The more that they take to give us this definitive answer of if we're coming back or not, the more expensive things get," she says.

F
ive months prior to moving, Leal worked a minimum wage retail job, saving up every penny she earned for when she eventually moved back. While she currently lives in Toronto with her sister, who works a salary job and covers a good portion of their rent, Leal knows that isn't enough. She'll need to start working soon in order to continue living in the city—another added stress on top of school. When Leal was at home with her parents, she says she lacked autonomy and independence, but was at least able to focus solely on her grades. And while she stressed over doing well in school, she didn't have to worry about the costs of living, food or insurance.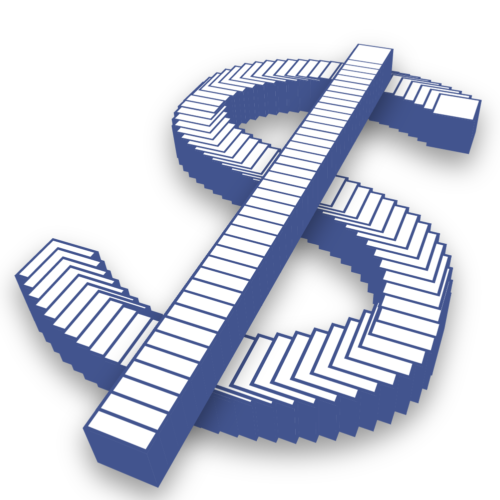 But now in Toronto, Leal says she has to worry about her adult responsibilities, as well as teaching herself the online material she thought she'd be learning in-person, for at least another month or two. "I'm still doing all of the school and all of the curriculum," says Leal. "I'm still teaching myself the content, I'm still reading everything, I'm still doing all of that, with the added pressure of now having to be a functioning adult," she says.
When it comes to earning income, Heath says students are often very limited in their ability to do so due to full-time course loads. "Students need to be that much leaner, in terms of making every dollar count," says Heath. "Obviously, there are opportunities for part-time jobs, but for a lot of kids, there are four months in the summer and you have to cross your fingers that a pandemic doesn't strike and limit your ability to get a job," he adds.
Leal says there are still upsides to finally moving back to Toronto. She now has a designated workspace in her living room where she can be fully focused instead of being distracted by her bed and other things when she was living at home in London. "It's so calm and relaxing. I have a workspace now, which is very different and it's a lot more efficient
Although she doesn't know when things will return to normal, Leal says just being in Toronto has made her happier. "There's so many more things that I can do," she says. "When things open up, there's gonna be twice the things that I can do. Even just going for a walk and seeing people is so much more beneficial than being back home."